5 Simple Ways to Speed Up Your Website
The speed of your website always matters. Sites that load faster will perform better compared to other slower sites. Only fast-loading sites can give good user experience, engage users, get more inbound links, and even rank high in search engines. You can also keep your bottom-line profits high if you speed up your website. Here are some simple ways to increase your website's speed:
When you load a web page 80% of the time is spent downloading various images, scripts, Flash contents, and stylesheets of a web page. Your browser has to make an HTTP request to the server to download each one of these elements. This will eventually slow down your website. By combining multiple stylesheets, streamlining the elements on your page, and reducing scripts and images, you can easily overcome this issue.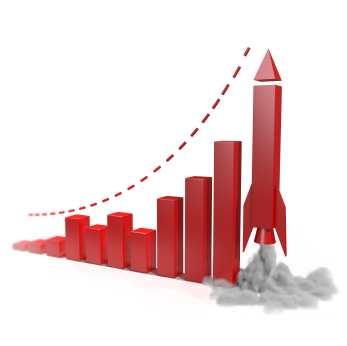 Lessen server response time
Server response time is the time taken by the server to respond to the request from a web browser. Many factors, like slow routing, slow database queries, application logic, libraries, framework, can increase the response time taken by your server.
There are a few ways through which you can improve your server response time. You can't reduce the traffic to your website, but you can classify them. Make sure your website uses fewer resourcesfor fetching data from the server,and configure the web server software to your specific loading time. You can also improve the quality of web hosting for faster server response.
When you create high-quality content for your website, the loading time will increase, and the download from server will slow down. Large pages of 100kb and more will take a long time to downloadto the users' web browsers. One of the easiest ways to overcome this issue is to club them together. This is called data compression.
Through compression you can reduce the bandwidth of your page, and reduce the HTTP response time. The web servers generally use Gzip format for compressing large web pages,and this can reduce more than 70% of the total waiting time. Compressing your high-quality content can also load soon.
When it comes to images in a website, three important parameters must be considered – format, image size, and the src attributes associated with it. When you upload oversized images to your server, it might take longer to load.
You can easily fix this issue by working on your images before uploading them. Crop the images to the correct size, adjust the resolution, reduce the depth of colors, and more. You can even change the format of images to PNG, JPEG, and GIFs to speed up your website.
Enable web browser caching
Whenever you visit a webpage, your browser saves the elements on the page on your hard drive as a cache memory. This is a temporary storage for storing the elements of the webpage that you visit often. You don't have to load the entire contents of the webpage every time you visit the website. Instead, the data can be fetched from your cached memory and this will save a lot of time.
You can implement these simple procedures while hosting and speed up your website.